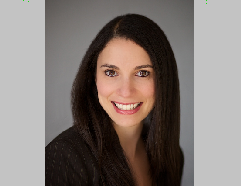 Jesica Berger
Ms. Berger is a Senior Associate attorney with Alexander Harris LLC.  Prior to joining the firm, she spent six years with Mr. Harris at a national Tax Resolution firm, where she was the lead negotiator on hundreds of the firm's most difficult files.  She has handled countless Revenue Officer enforcement cases, Offers in Compromise, and Automated Collections negotiations.  She is also instrumental in the firm's training of staff paralegals and enrolled agents, due to her very active involvement in the tax practitioner community.
She is an invited member of two IRS/Practitioners liaison committees – groups of IRS and private practitioners who meet regularly to discuss current issues related to practice before the IRS.
Before joining Mr. Harris, she worked as an associate at a local Chicago law firm for three years, where she represented individuals and businesses in US Tax Court and before the IRS and Illinois Department of Revenue.  She was also instrumental in the management of that small practice, giving her the appropriate perspective on the challenges faced by her many small business clients.
Ms. Berger is a graduate of the Chicago-Kent College of Law, where she spent a year in the Chicago-Kent Low Income Taxpayer Clinic and was the recipient of the CALI award for Tax Procedure.  She gained her undergraduate degree at University of Kansas where she received Academic Honors and studied abroad in Seville, Spain.
Ms. Berger is a member of the American Bar Association (Section of Taxation), the Chicago Bar Association (Tax Practice and Procedure Committee), and the Women's Bar Association.
In her spare time, Ms. Berger enjoys exploring the City of Chicago's many offerings with her husband and their baby daughter.