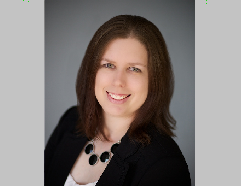 Beth Duncan
Ms. Duncan is the Service Coordinator for the firm and an Enrolled Agent.   She has worked with Alex Harris for 11 years and is architect and coordinator of several of the firm's systems, most importantly client service.  She has ascended to her current position with the firm after years of personally handling tax resolution files as an Enrolled Agent at Mr. Harris' prior firm.  As an Enrolled Agent, Ms. Duncan was personally responsible for the presentation and negotiation of countless Offers in Compromise, Installment Agreements and other complex Tax Resolution files.  That experience enables her to coordinate the work of professionals and staff to maximize productivity and client experience.
Ms. Duncan is a graduate of University of Illinois, where she was a double major in English and Creative Writing.
Outside of the firm, Beth enjoys reading and writing graphic novels and annually attends Comic-Con International in San Diego.