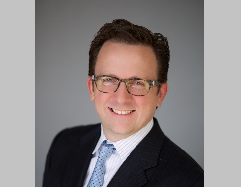 Alex Harris
Alex Harris is the Managing Partner for Alexander Harris LLC.  Before forming the firm, he was the Supervising Attorney and co-founder of a national tax resolution company for 14 years.  Mr. Harris personally handles intake consultations, Investigation reporting, and Resolution negotiations.  Having represented thousands of taxpayers in his career, he has navigated countless enforcement scenarios, including every sort of wage or income levy, bank or retirement levy, and property levies on real estate and vehicles.
Particularly, Mr. Harris enjoys the challenges of counselling clients through challenging cases. Every file requires a series of decisions or a certain educational process for the client. These moments – bringing the client to the best understanding of their situation, their options, and the important factors in their case – are very rewarding.  Mr. Harris' skill in the interpersonal dynamics of a client relationship or a negotiation with the IRS are reflected in the testimonials and success stories you see here at www.HarrisTaxLaw.com.
Mr. Harris is also particularly proud of the entire team at Alexander Harris LLC.  Most of his associates and staff have worked with him for many years and the majority of their careers.  He feels a proprietary interest in their professional growth and in their personal lives.  This means that the firm is committed to maintaining a respectful workplace that is part of an excellent work-life balance.  And, for the clients, this means they receive consistently excellent representation regardless of who is assigned their file or who answers their call.
Mr. Harris is a graduate of IIT-Chicago-Kent College of Law, where he was American Jurisprudence award-winner in three courses and a National Semi-Finalist in the TYLA National Trial Advocacy Competition.   He is a past Chair of the Chicago Bar Association Young Lawyers Trial Techniques committee and a past Coach of the Chicago-Kent ATLA Trial Team.  He is a member of the American Bar Association, the Illinois State Bar Association, the Chicago Bar Association, the National Association of Tax Practitioners and the American Society of Tax Problem Solvers.  He is a past Board Member for an area Montessori school and a school of music, and a past Vice-President for his local PTO.
Outside of the firm, Mr. Harris enjoys spending time with his wife and their boy-girl twin 3rd-graders.